Gal Gadot's identity as 'Wonder Woman' in the superhero universe earned her several accolades from fans and critics alike. The actress who started playing Wonder Woman in 2016, has since starred as the iconic heroine in many DC films. In a recent Instagram post, the actress took a trip down the memory lane, and opened about the time when she first auditioned for her role as the Wonder Woman.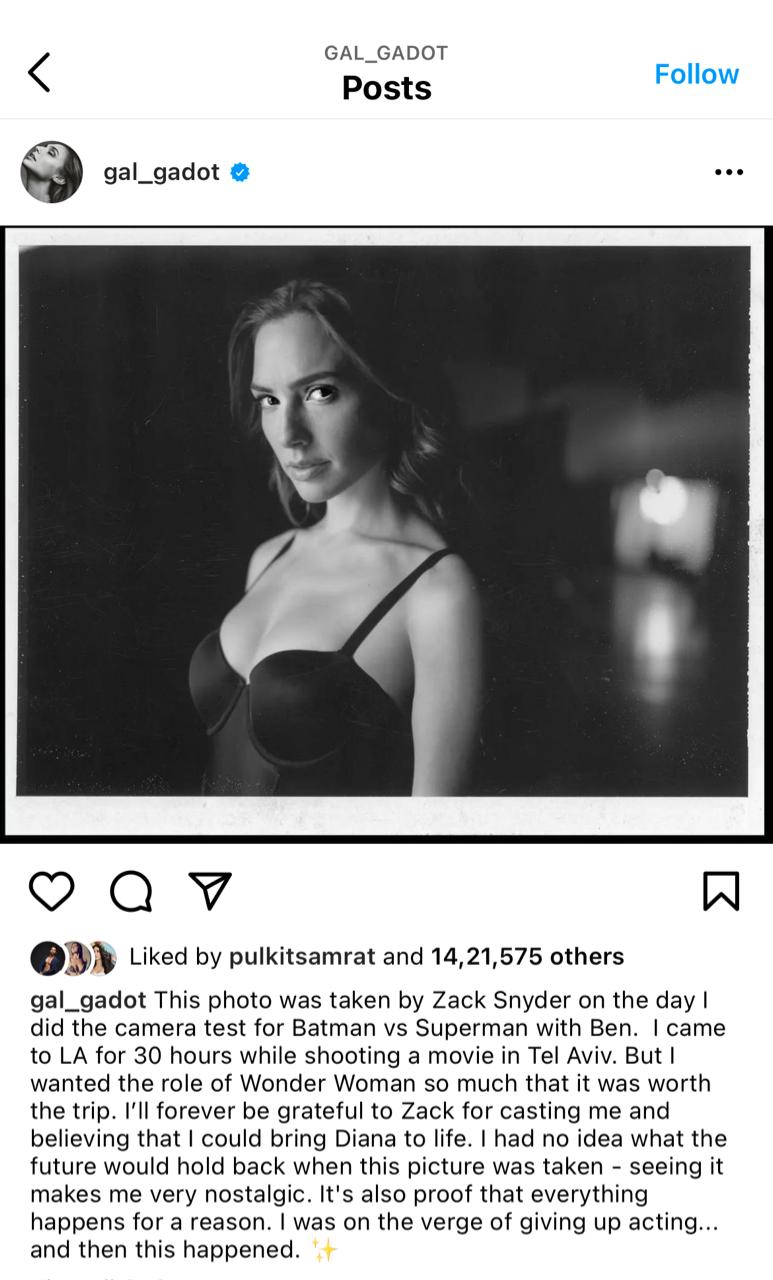 Sharing a picture from her look test, the actress wrote, "This photo was taken by Zack Snyder on the day I did the camera test for Batman vs Superman with Ben. I came to LA for 30 hours while shooting a movie in Tel Aviv. But I wanted the role of Wonder Woman so much that it was worth the trip. I'll forever be grateful to Zack for casting me and believing that I could bring Diana to life".

She also added, "I had no idea what the future would hold back when this picture was taken – seeing it makes me very nostalgic. It's also proof that everything happens for a reason. I was on the verge of giving up acting… and then this happened. ✨"
On the work front, Gadot was last seen in the superhero adventure, "Wonder Woman 1984". She will soon be seen in a heist film, 'Red Notice', sharing screen space with Dwayne Johnson and Ryan Reynolds. She is also set to reunite with director Patty Jenkins of 'Wonder Woman 3' for a historical drama based on the life of Egyptian queen Cleopatra.