After dating for almost seven years, Amrita Rao 'spontaneously' decided to get married to her boyfriend RJ Anmol in 2016. The affair that began when Amrita went on Anmol's radio show for an interview to promote her film, culminated into a marriage. In 2020, the duo was blessed with a baby boy whom they have named Veer. On the occasion of Valentine's Day, ETimes got in touch with the couple, who opened up about their courtship and how things have changed post marriage. Calling it a 'tug of romantic war', Amrita said that this year on Valentine's Day Anmol will be competing with Veer. Excerpts:
How did you guys meet?
Amrita: We met at Anmol's radio station, where I had gone to promote a movie and he was supposed to interview me.
Anmol: We started bonding on retro music. That's how it kind of started.
Who proposed whom?
Amrita: Anmol proposed to me (smiles).
Anmol: She was listening to me on the show in her car. I was on air and I popped the question on the radio.
When did you decide to get married to each other?
Amrita: I think in this relationship, the stance was always that 'from now on, it will get only serious'. It was never 'let's try and do some timepass'. Fortunately, luck was on our side; we both were extremely compatible. It was a lot of fun being together and the fun continues. I was in the middle of my TV show and had some days off and I just messaged Anmol saying, 'Hey, dates are free, let's get married (laughs)'. It was very impulsive and spontaneous.
Anmol: I remember I was in Delhi for a show and she called me. We had two dates, and one date was like one week from that day when we were talking. Actually, it was kind of a week's notice and we decided to lock it and get married.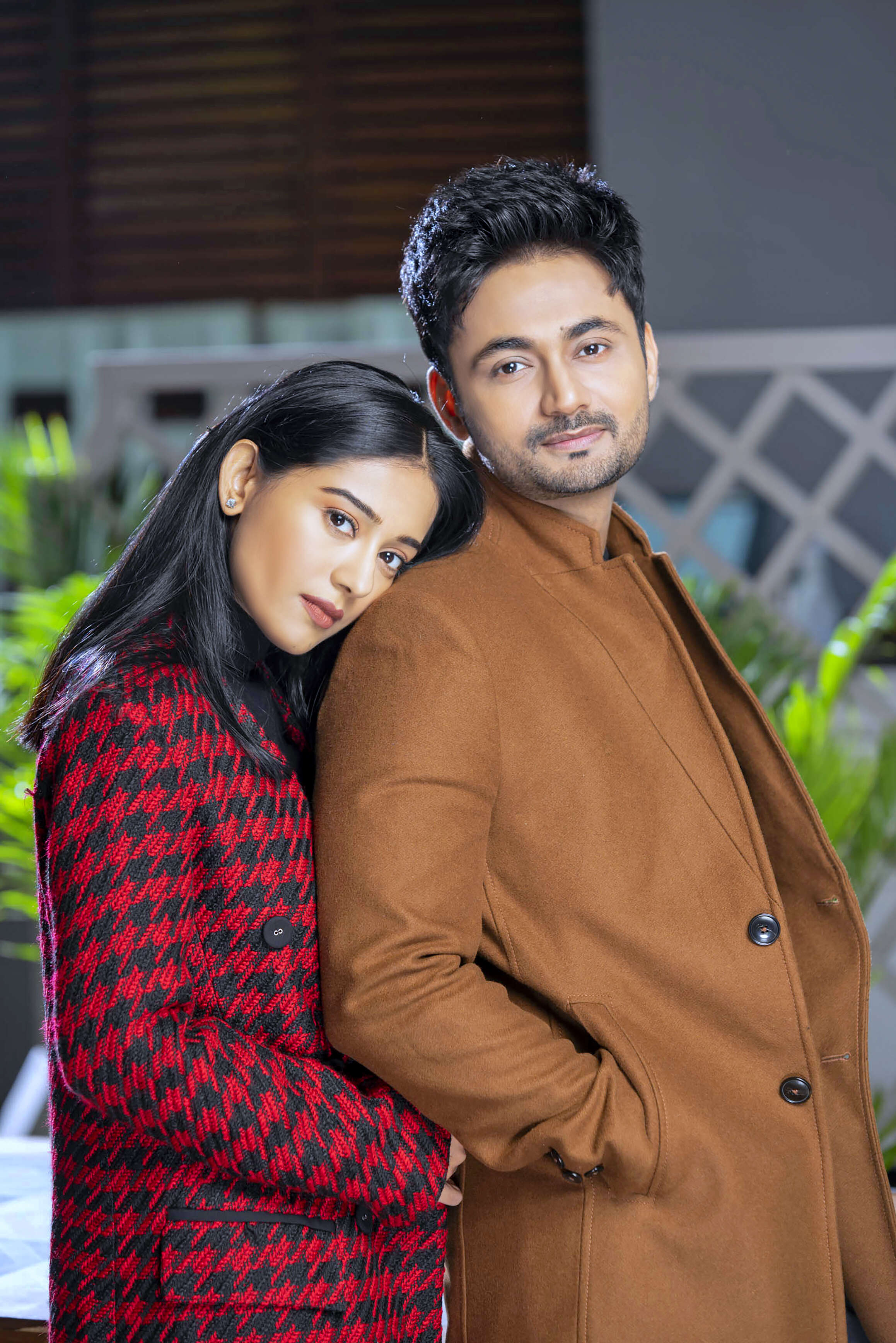 Have things changed post marriage?
Anmol: Oh, yes! I am saving lots of money on petrol. Earlier, I used to go from Santa Cruz to Andheri or wherever Amrita was to pick her up and go for a drive. We used to go on drives all the time when we were dating. I used to drop her and come back home. Now, I just have to go from one room to the other and take her for a dinner date (smiles).
Amrita: (Smiles) I think nothing much has changed. It's just that we are more responsible now and have more responsibilities on our shoulders. But besides that, I think the romance continues!
Who is more romantic between the two?
Amrita: Definitely, Anmol is the more romantic one! I think he has really gone out of his way to do some very special things to highlight our romantic journey, I am actually asking him what have I done that's really romantic? And the answer is nothing.
The most romantic thing you have done for him?
Amrita: I think he should be answering this question. The one thing that I remember is that he had made a collage of all the special moments that we share in an animation which was very unique.
Anmol: I have done many such things! Basically, what happens is that when those golden moments are taking place, you are not clicking pictures. Then you feel what if God had pictures of all the happy times we've spent together. So, I got an animator on board and explained what I wanted and he made an animation series which I framed and gifted to her.
One thing that you love and one thing that you hate about your husband?
Amrita: One thing that I love about him, apart from the fact that he is extremely positive, is that he defines the word positive from P to E. Besides that, his family values are intact and the way he balances quality work with quality family time is very inspiring. I don't see many guys from my generation actually having that ability. What I hate about him is that he is very lazy and lethargic at home. So, most of the responsibility of the management and organising the house falls on my petty shoulders.
What are your plans for Valentine's Day this year?
Amrita: I think it's going to be a romantic trio because now we have Veer in our lives, who looks at me with very romantic eyes. So Anmol has competition. I think 2021 Valentine's Day is going to be more like a tug of romantic war between Veer and Anmol, like who's more romantic and who's going to get my attention.

This year, we will be focusing on our careers. There are some amazing offers on OTT as well as from Bollywood. I am in the middle of reading one very big script and I am very excited about it. And we have some exciting ad campaigns as a couple, which is something that we have never explored before.